A special feature capturing the images and highlights of the North American commemoration of the 57th anniversary of the Tibetan National Uprising.
TIBETAN ASSOCIATION OF VERMONT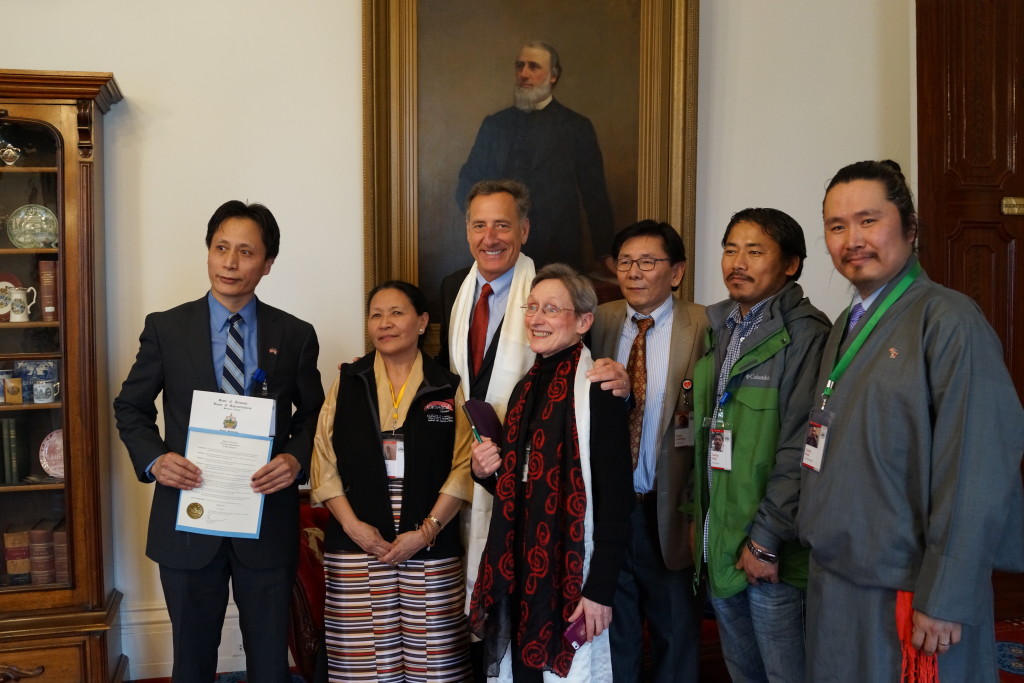 There is a small tight-knit Tibetan community in Burlington, Vermont. On the occasion of 57th Anniversary of Tibetan National Uprising day, Vermont Gov. Peter Shumlin, proclaimed March 10 as Tibet day and State of Vermont House Chamber passed a resolution on Tibet, which was brought to the floor by Vermont Representative Maida Townsend (House resolution 14. Relating to the cultural, religious, and political status of Tibet and Tibetans). We have attached both the proclamation and the resolution.
These two successful events didn't occur by accident. It took planning, effort and persistence.
The story began a month back when Dakpa la, President of Vermont Tibetan Community, contacted and communicated with Representative Maida's office in Burlington and briefed on the pressing situation in Tibet and appealed for her support.
During a subsequent meeting, Dakpa la invited Vermont State Rep. Townsend to his home. There Rep. Townsend met and had a discussion with the Vermont Tibetan Board members. The community leaders also had a meeting with Vermont Governor's Assistants, Lisa Kunin to discuss on proclaiming March 10 as "Tibet Day" in State of Vermont.
During the "Tibet Day" proclamation, Governor Shumlin expressed his admiration for His Holiness the Dalai Lama and the Tibetan people and their cause. The Governor's words encouraged and lifted the spirits of the fifty Tibetans, representing majority of each family in Vermont.
The Office of Tibet acknowledges the resourcefulness and hard work of the Vermont Tibetan Community and congratulates the Vermont Tibetan Association on a successful March 10th commemoration.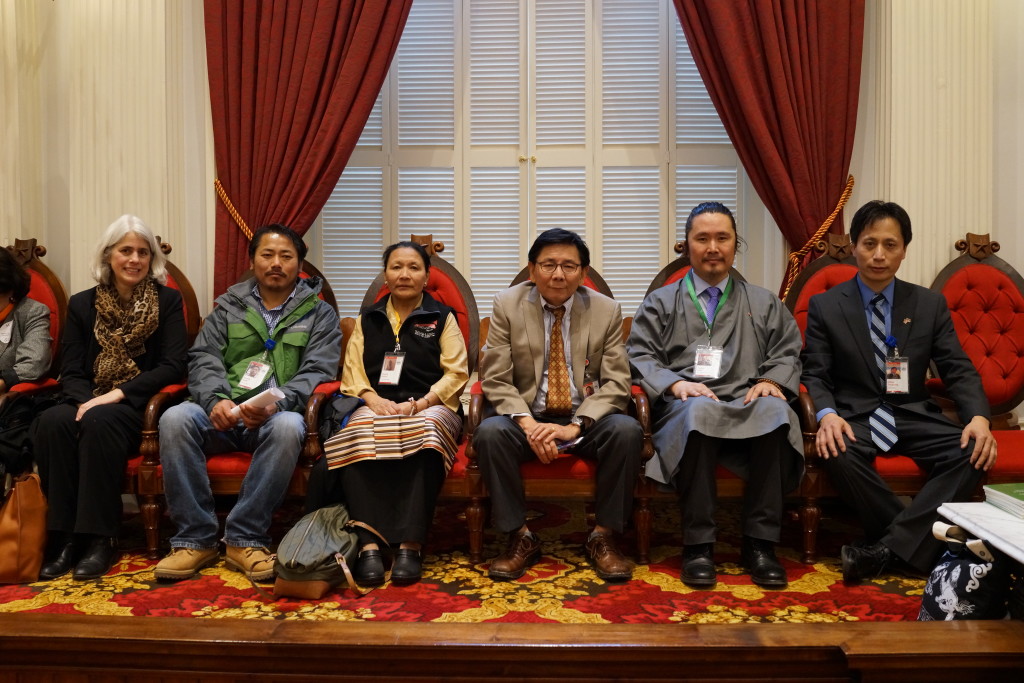 House Resolution 14. Relating to the cultural, religious, and political status of Tibet and Tibetans
Proclamation of Tibet Day in State of Vermont