A special feature capturing the images and highlights of the North American commemoration of the 57th anniversary of the Tibetan National Uprising
Tibetan American Foundation of Minnesota (TAFM) commemorated the 57th Tibetan National Uprising Day in front of the Hennepin County Government Center building in downtown Minneapolis on March 10, 2016. Over 330 people participated in the event including American college students from Vanderbilt College who were in the twin cities on an educational tour to learn about Tibet & Tibetan culture.
Representative Carolyn Laine, a member of the Minnesota House of Representative, was the Chief Guest and the featured speaker. Representative Laine was also part of the group of leaders in Minneapolis who welcomed His Holiness the Dalai Lama at the February 21, 2016 public talk and teaching at the Convention Center in Minneapolis.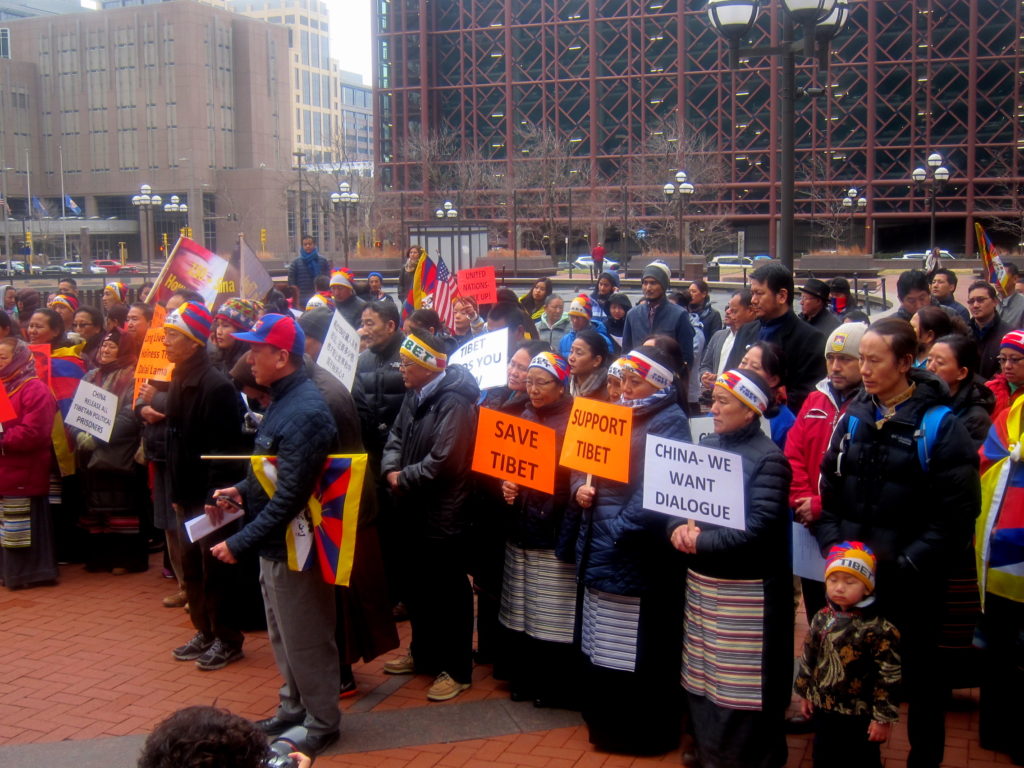 TAFM Vice President Sonam Sangpo gave a welcome speech and spoke about the significance of the day. Secretary Kalsang Kyoh read the Sikyong's statement in English and Program Officer Tenzing Sherap read the Sikyong's March 10th statement in Tibetan. After the main program, participants marched through the streets of downtown Minneapolis carrying banners and shouting slogans calling for freedom and human rights in Tibet. The day concluded with the Regional Tibetan Women's Association and Youth Congress organizing a prayer gathering in the evening to remember the Tibetan martyrs who gave their lives for the Tibetan freedom struggle.