CLIMATE ACTION FOR THE ROOF OF THE WORLD
A global environmental catastrophe can be avoided, but we must act now to ensure that the Tibetan Plateau and the world's fragile ecosystem are protected.
As climate change accelerates, the effects will resonate far beyond the Tibetan Plateau, changing the water supply for billions of people and altering the atmospheric circulation over half the planet.
Tibetans need to be stewards of their own land and their expertise must be taken into consideration when tackling climate change.
This planet is our only home and the Tibetan Plateau is its roof. The Tibetan Plateau needs to be protected, not just for Tibetans but for the health and sustainability of the entire world.
Tibet is facing the impact of climate change:
retreating glaciers
deteriorating permafrost
degrading grasslands
increasing desertification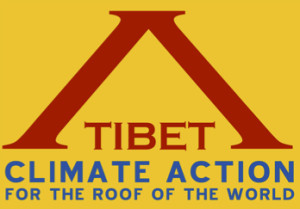 After the Arctic and Antarctic, the Tibetan Plateau is the planet's "Third Pole" with the third-largest store of ice. Over the past 50 years, the temperature of the Tibetan Plateau has increased three times the global average.Tibet needs to be on the agenda at the upcoming UN climate talks. The Central Tibetan Administration is calling on world leaders to take urgent action on climate change starting with a strong global climate agreement at COP21 in Paris.
FULL PRESS RELEASE [Click here]
For further information, please contact:
INDIA (Dharamsala)
Tsering Wangchuk –Press Officer
Central Tibetan Administration
Cell: +91-8679208465
Email: tibetpressofficer@tibet.net

FRANCE (Paris)

Tsering Dhondup – 
Coordinator

Bureau du Tibet

Cell: +33-(0) 668949449

Email: tibetoffice@orange.fr