A special feature capturing the images and highlights of the North American commemoration of the 57th anniversary of the Tibetan National Uprising

Tibetan Association of Northern California (TANC)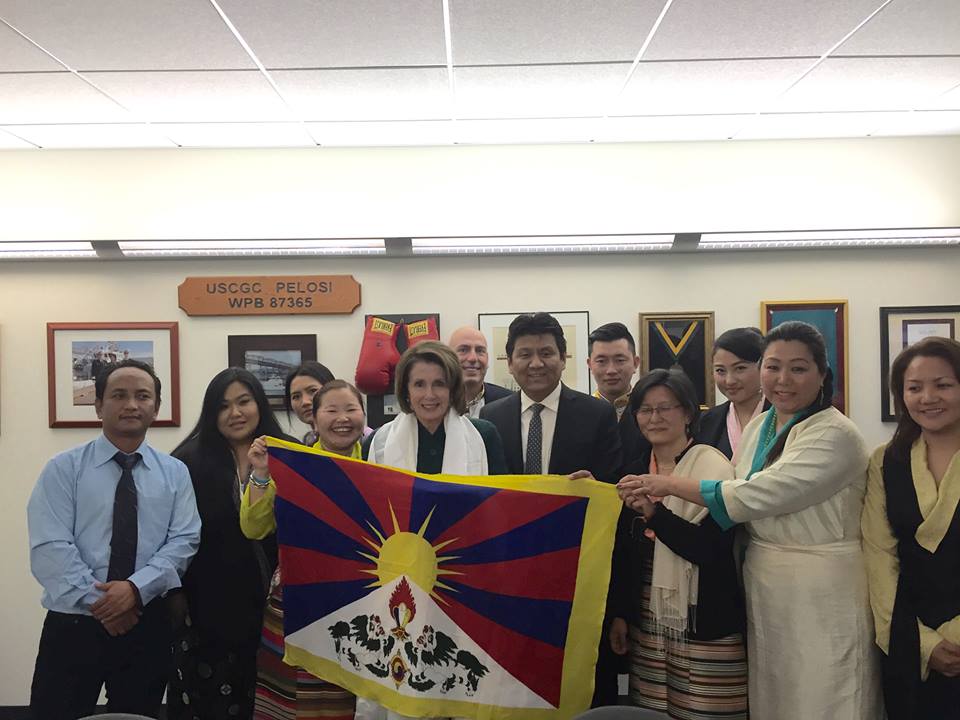 At 8:30am on March 10th, Tibetans and supporters gathered next to Berkeley City Hall and Council Member Kriss Worthington, from the City of Berkeley and a long-term friend of the Tibetan community raised the Tibetan National Flag. Members of Chaksampa, the well known Tibetan Dance and Opera Company sang a March 10 memorial song followed by a minute of silence to remember and express solidarity with the martyrs of Tibet.
Mr. Kalsang Phuntsok, President of TANC, gave the introductory speech and Secretary Lobsang Dorjee recited Kashag statement on the day. Mr. Gabe Quinto, council member of the City of El-Cerrito spoke as well. The morning program ended with the speech of special guest Kriss Worthington.
At 10:30am, a much larger group of Tibetans gathered in front of San Francisco City Hall for the main program. TANC president Kalsang Phuntsok read the Kashag's March 10th statement in English. Democratic Leader Nancy Pelosi who attended the March 10th commemoration in San Francisco in 2016 was not able to attend this time, but she sent a special message, which was read by her representative. As an added show of support, Leader Pelosi convened a special meeting of Bay Area Tibetan representatives on March 8th in her San Francisco office. Office of Tibet worked with the Leader's staff in helping select the community representatives. During the meeting, Leader Pelosi expressed her deep admiration for His Holiness the Dalai Lama and support for Tibetan people, and briefed the group on her visit to Tibet in late 2015. She also co-authored an op-ed on Tibet with Congressman Jim McGovern which was published on March 10 in USA Today.
John Avalos, a member of the San Francisco Board of Supervisors was the other important speaker. The program concluded with a presentation from the Regional Tibetan Youth Congress and a performance by the Dharma Bum.
At 12:30pm, everyone marched from City Hall to the Chinese Consulate. The day-long commemoration ended with a candle light vigil in Union Square, the heart of the shopping district of San Francisco.