Washington, July 12, 2017: The US Tom Lantos Human Rights Commission organized a hearing on Religious Freedom in Tibet today coinciding with the 2nd Death Anniversary of Trulku Tenzin Delek Rinpoche.
The Co-Chairs of the Commission Congressman Jim McGovern and Congressman Randy Hultgren chaired the hearing. Dr. Tenzin Dorjee-the first Tibetan Commissioner in the US Commission of International Religious Freedom (Dr. Tenzin Dorjee's testimony); Arjia Rinpoche-former Abbot of Kumbum Monastery and an eyewitness to the selection of the Panchen Lama(Arjia Rinpoche's testimony); Nyima Lhamo, Niece of Trulku Tenzin Delek Rinpoche and spokeswoman of the family(Nyima Lhamo's testimony) and Todd Stein-expert on Tibetan Issues and former staff of the State Department(Todd Stein's testimony) testified before the Commission.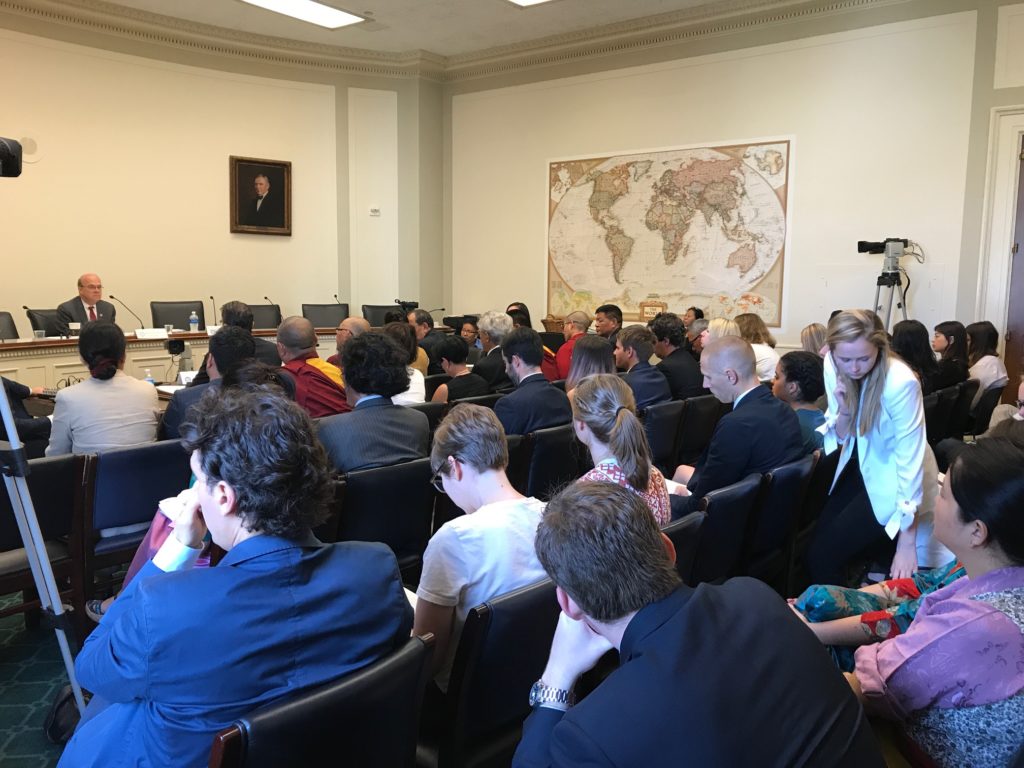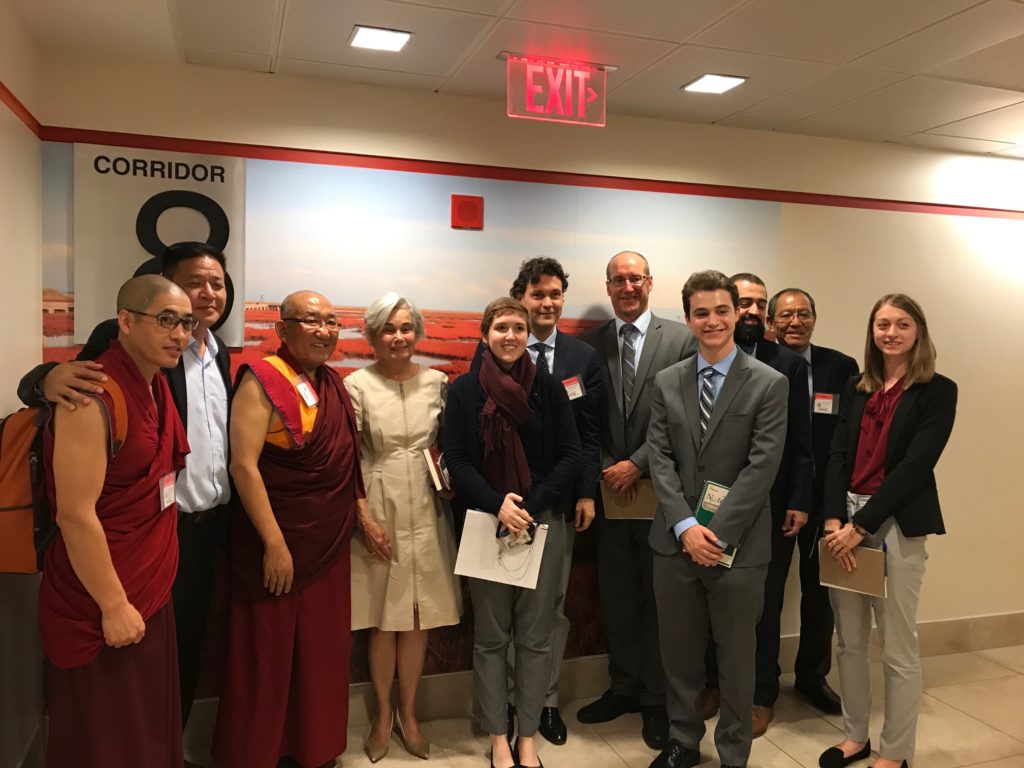 The Co-Chairs mentioned about the importance that they attach to the overall Human Rights situation in Tibet in general and religious freedom in particular with specific cases in their Opening Statements.
The testimonies covered many issues pertaining to religious freedom in Tibet, policies and programs of the Chinese Government, the current status of Panchen Gedun Choekyi Nyima, issues related to the death of Trulku Tenzin Delek Rinpoche, return of the His Holiness the Dalai Lama to Tibet, destruction of Larung Gar, Release of Prisoners of Conscience and the issue of reincarnation.
The hearing was held in the Foreign Affairs Committee conference room and was attended by many staffers of the members of the Commission and the State Department. Office of Tibet, International Campaign for Tibet and Students for Free Tibet jointly helped coordinate the hearing with leadership of the Commission.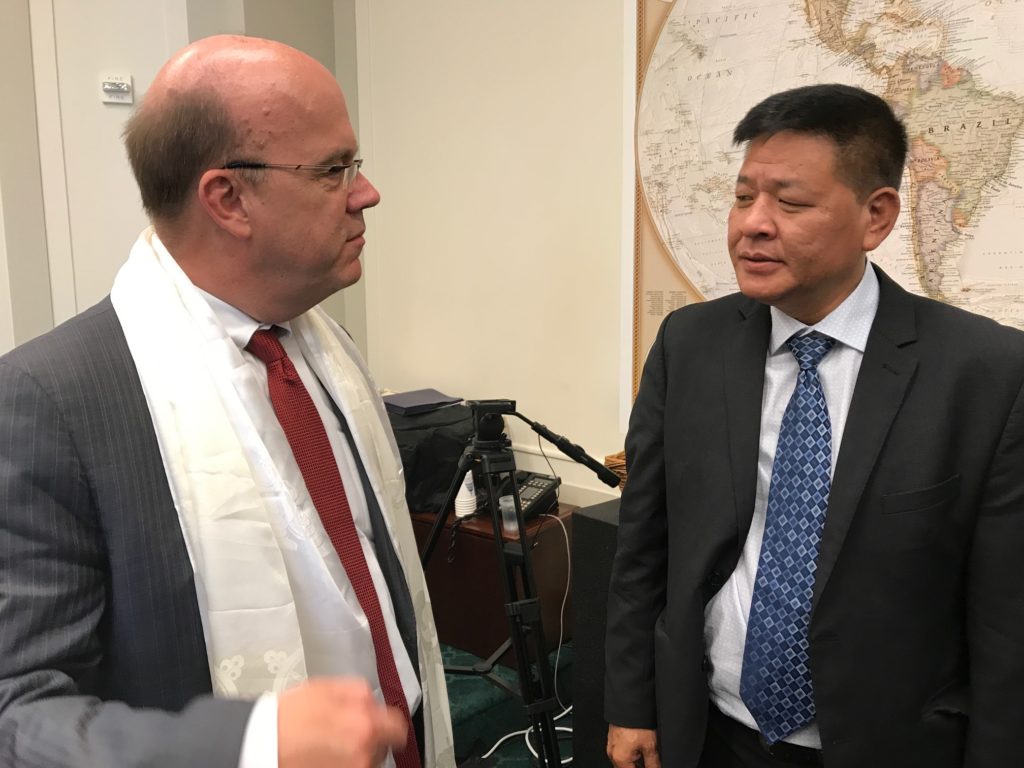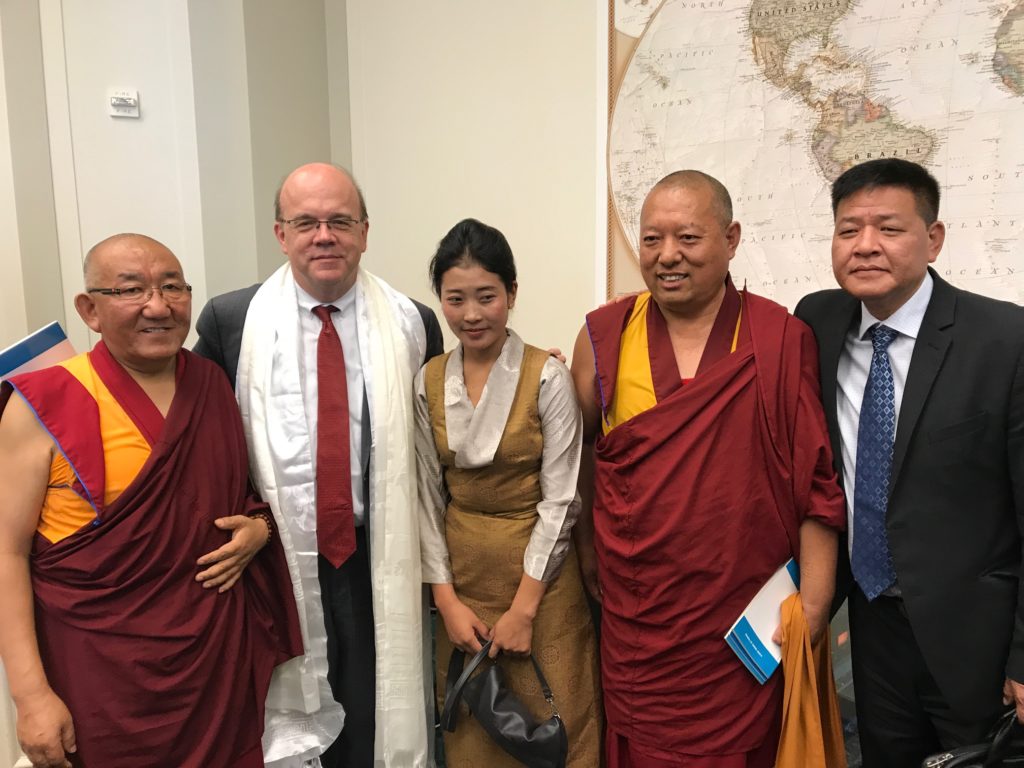 Yesterday, Prof. Tenzin Dorjee spoke at the round table organized by Council for Foreign Relations on Religion and Religious Freedom in China along with Sarah Cook and Rian Thum. Sarah Cook-Senior Research Analyst for East Asia, Freedom House covered the methodology and trajectory of their research and focused more particularly on the religious freedom for Christians and Falung Gong; Rian Thum covered religious freedom for Muslims and Prof. Tenzin Dorjee covered Buddhist in Tibet including controls on religious institutions, reincarnation issues including Panchen Lama, self immolations, the case of Trulku Tenzin Delek Rinpoche and destruction of Larung Gar.
Arjia Rinpoche yesterday met with Officials of the State Department and Commissioners of the US Commission of International Religious Freedom. Rinpoche spoke on the regulations laid down by the Chinese Government on selection of the reincarnated Lamas (Ch: living Buddhas) and control on religious institutions among many other issues.
Nyima Lhamo met with Leader Nancy Pelosi and staffers of Congressional-Executive Commission on China and had fruitful discussion today.
In the evening 'Trulku Tenzin Delek Rinpoche' Medal of Courage Award ceremony was held at National Endowment for Democracy. This year the award winner is Tashi Wangchuk, Tibetan language right activist and political prisoner in Tibet. Congressman McGovern, Carl Gershman, President of NED, Nyima Lhamo, Sharon Hom (Human Rights China) Matteo Mecacci and Representative Penpa Tsering spoke at the occasion.