By Peter Foster | Telegraph London |September 29th, 2011 http://blogs.telegraph.co.uk/news/author/peterfoster/
When it comes to Chinese diplomacy, the idea of "non-interference in internal affairs" is an article of faith. A White Paper on the China's "peaceful rise", published by Beijing last month, professed the following:
 The Chinese people… will never allow any external forces to interfere in China's internal affairs …[while China] does not interfere in other countries' internal affairs. It is opposed to the practices of the big bullying the small and the strong oppressing the weak, and to hegemonism and power politics.
So how, I wonder, does that square with China's economic blackmailing of South Africa over the granting of a visa to the Dalai Lama so that he can attend the 80th birthday of Archbishop Desmond Tutu, a man who radiates goodness?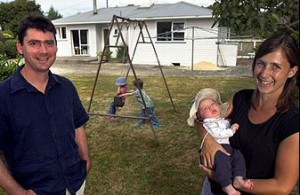 It is easy to see why the South African government, with its high unemployment and economic weakness (at least relative to China with its mammoth forex reserves) is prepared to suffer, as the White Paper puts it, the "big bullying the small and the strong oppressing the weak".
South Africa's government has form on this issue. In March 2009 it angered and both Desmond Tutu and Nelson Mandela by saying it would refuse the Dalai Lama a visa ahead of the football world cup after Chinese threats that letting him in would imperil their economic relationship.
And to be sure, such threats are not trivial. You only have to look at the economic punishment dished out toNorwayafter the Nobel institute awarded the Chinese dissident Liu Xiaobo its peace prize and the ostracism ofFranceafter Nicolas Sarkozy met the Dalai Lama in 2008 to know that the Chinese are serious.
And in South Africa they have plenty of leverage, having recently invested US$6bn in the country's mining and construction sectors. The country's Deputy President Kgalema Motlanthe is currently on a four-day official visit to China, trying to strengthen those economic ties.
Mr Motlanthe, who was actually President of South Africa in 2009 when the Dalai Lama was last refused a visa, was among those who fought against apartheid and spent a decade in prison on Robben Island as a result.
It's hard to imagine this doesn't stick in his craw, but as Mr Motlanthe observed in a recent speech, it's only of limited use when ordinary people have won the freedom to vote "but not freedom from poverty or the freedom to educate their children."
So while you could argue the South African government is being spineless – Archbishop Tutu this week stingingly compared the treatment of the Dalai Lama to the treatment of black South Africans under apartheid, calling the government "profoundly disrespectful" – they have to be given some credit for their motives.
Not so the Chinese. This is simply the kind of "power politics" that the world has increasingly come to expect from a more assertive China. It is at times effective, but it is also very short-sighted.China has big ambitions in Africa, but with a growing number of examples of popular rejection of Chinese heavy-handedness, it would be advised to tread more softly if it wishes to really conquer that resource-rich Continent.
Beijing, blinded as it is by its fear and loathing of the Dalai Lama, might well get its way this time, as it did last, but South African newspaper polls show public opinion hardening against the Chinese benefactor. But in the long run, forcing the South African government into angering, insulting and humiliating the fathers of its own struggle for freedom, will only deepen rising fear and antipathy towards China in Africa and, I dare say, beyond.
Note: Peter Foster moved to Beijing in March 2009. He was formerly the Daily Telegraph's South Asia Correspondent based New Delhi from 2004-2008. He is married with three children.